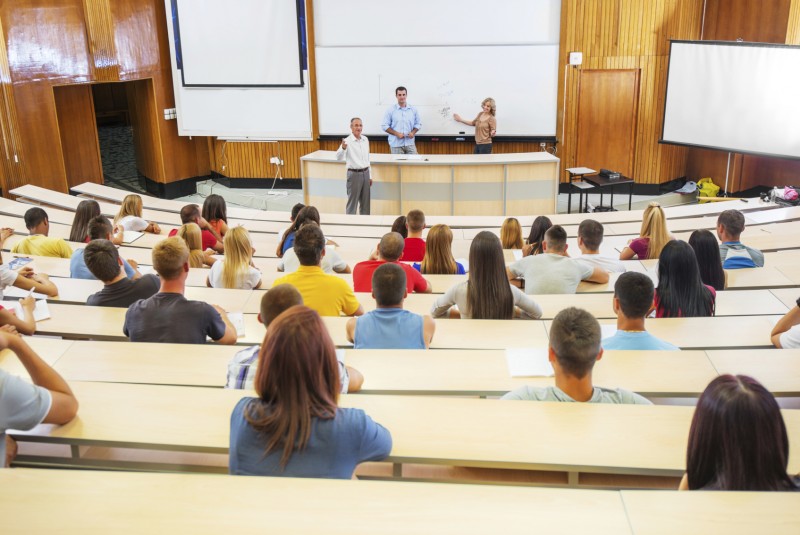 Evidence-based practice
Systematic reviews of diagnostic studies
GRADE for interventions
Ontwikkelen van een Cochrane Review over interventies
Three online courses: systematic reviews of interventions, diagnostic test accuracy and prognosis

Najaar 2018 (Utrecht)
Intensieve tweedaagse cursus over Evidence-based practice (EBP), gericht op het formuleren van beantwoordbare klinische vragen, het zoeken van de beste literatuur (evidence), kritisch beoordelen van deze evidence en het toepassen ervan in de dagelijkse klinische praktijk.

Doelgroep:
De cursus is bedoeld voor iedere zorgprofessional (minimaal HBO-niveau) die zijn kennis over EBP wil aanscherpen en EBP in de praktijk wil brengen. 
Daarnaast zijn ook docenten en praktijk-/stagebegeleiders van harte welkom.

Opzet:
De cursus bestaat uit plenaire voordrachten over de principes van EBP, een uitgebreid computerpracticum waarin het zoeken naar literatuur in diverse databases wordt geoefend, en kleinschalige werkgroepen waarin aandacht besteed wordt aan het toepassen van EBP.

Accreditatie:
Er is accreditatie voor deze cursus toegekend door:
Accreditatie Deskundigheidsbevorderende Activiteiten Paramedici (ADAP): 11 punten
Accreditatiebureau Verpleegkundig Specialisten Register: 12 punten

Accreditatiecommissie Kwaliteitsregister V&V: 12 punten

Accreditatie Bureau Algemene Nascholing (ABAN) voor artsen en medisch specialisten: 12 punten

Kwaliteitsregister Mondhygiënisten: 11 punten
Kosten:
De kosten van deze cursus bedragen € 495,- De cursusprijs is inclusief koffie, thee en lunches.

Uitgebreide informatie over de cursus alsmede het inschrijfformulier wordt t.z.t. vermeld. Informatie over een voorgaande versie vindt u hier.
Mocht u vragen hebben, aarzel dan niet om contact op te nemen met ons secretariaat (PaoJuliusCenter@umcutrecht.nl) of bel ons op 088 - 755 9354.
Systematic reviews of diagnostic studies
June 25 and 26, 2018 (Vienna, Austria)
Cochrane Austria, Cochrane Netherlands and the Cochrane Screening and Diagnostic Test Methods Group organise a two-day workshop "Systematic Reviews of Diagnostic Studies".
In this two‐day workshop participants learn to define the diagnostic 'journey' of a patient with a particular health problem (including the role of tests), formulate clear diagnostic questions and identify and appraise diagnostic test accuracy studies. They will be introduced into the principles of meta‐analysis, so that they are able to understand and interpret diagnostic meta‐analyses. The participants will also learn how to prepare a GRADE Summary of Findings Table for summarising the results of a diagnostic systematic review. We will follow Cochrane and GRADE guidance for preparing a systematic review of diagnostic test accuracy.
Dates and location
June 25 and 26, 2018 - Ip center, Vienna, Austria 
For the brochure, click here.
For registration, visit the website of Cochrane Austria.
Any questions? Don't hesitate to contact us at office@cochrane.at or call us on +43 (0) 2732 893 2916.
GRADE: graderen van wetenschappelijk bewijs en aanbevelingen

28 november 2018, Utrecht
In deze cursus staat het graderen van wetenschappelijk bewijs en aanbeveling volgens de GRADE (Grading of Recommendations Assessment, Development and Evaluation) methode centraal. GRADE wordt inmiddels door verscheidene toonaangevende organisaties zoals Cochrane , WHO (World Health Organisation) en NICE (National Institute of Clinical Excellence) gebruikt. Ook wordt GRADE heden toegepast in vele Nederlandse richtlijnen. 
In deze cursus doorloopt u de GRADE methode van het begin tot het einde en oefent u actief met het systeem. De cursus is zowel geschikt voor systematische reviewers als voor richtlijnontwikkelaars.
De cursus wordt gegeven door docenten die participeren in de internationale GRADE Working Group.

Deze cursus wordt gezamenlijk georganiseerd door het AMC, NHG en Cochrane Netherlands.
Meer informatie over de cursus, locatie en kosten vindt u hier.
Ontwikkelen van een Cochrane Review over interventies
5 en 6 september 2018 (Utrecht)
Tweedaagse workshop met als doel het leren opzetten en uitvoeren van een Cochrane-review over interventies.

Doelgroep: 
De cursus is bedoeld voor personen die in het kader van Cochrane een systematische review over interventies gaan schrijven of daarmee bezig zijn. Daarnaast zijn ook mensen die geen Cochrane-review schrijven, maar dat wel willen leren, van harte welkom.
Kosten:
Voor Cochrane-auteurs: € 75,- 
Overige belangstellenden: € 495,-.
Raadpleeg de brochure voor verdere informatie over de cursus.
Inschrijven? Dat kan via de hiervolgende link.  
De cursus wordt gegeven in het Nederlands. English? Please contact us via PaoJuliusCenter@umcutrecht.nl.
Mocht u vragen hebben aarzel dan niet om contact op te nemen met ons secretariaat (PaoJuliusCenter@umcutrecht.nl) of bel ons op 088 - 755 9354.
Three online systematic review courses
Cochrane Netherlands participates in three online systematic review courses. For further information, click the respective links
1. Systematic reviews in intervention research
2. Systematic reviews in diagnostic research
3. Systematic reviews in prognostic research